After reconfiguring a printer, group or policy in directprint.io is best practice to run a test print to check that the new settings are working as expected.
This is a quick guide that outlines some steps to reset the client and fetch the latest configuration.
1) Refresh the printer list
If you have the Windows, Mac or Chromebook Application installed:
Open the directprint.io app from the start menu or task tray (Operating system dependent)
If you're testing the Chrome App on Windows or Mac
Open a Chrome tab and navigate to chrome://apps
Select 'directprint.io'
The application will start
Refreshing the printer list will ensure that you have the latest printer configuration.
Hit the refresh icon next to 'Active printer list' in the client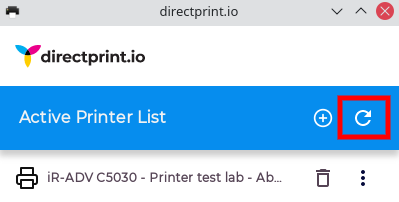 2) Clear the Printer Capability cache
If you printer is set to Autodetect the driver in the directprint.io admin console: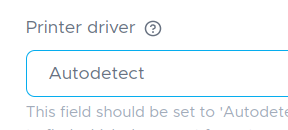 Hit the 'Clear' button under the 'Config' section of the directprint.io app.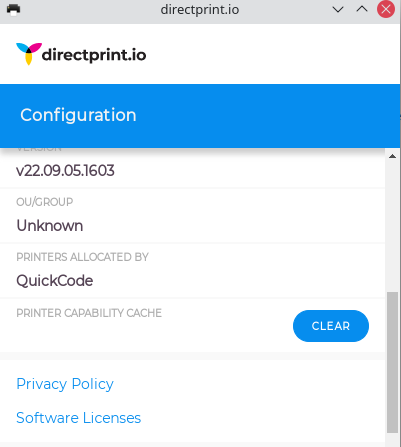 3) Test print
Open the print dialog (CTRL-P / Apple-P)
Select the target printer
Hit print