The client application includes a connection test to directprint.io.
It checks to see that API requests to https://directprint.io execute correctly.
The test is automatically run when you navigate to the 'Client settings and info' section of the client application.
The link to this section is available in the bottom-right corner of the directprint.io application window on ChromeOS, Mac and Windows.
If the API test succeeds you will see a green check mark and the current service release number that the client is communicating with.
Example, version information highlighted red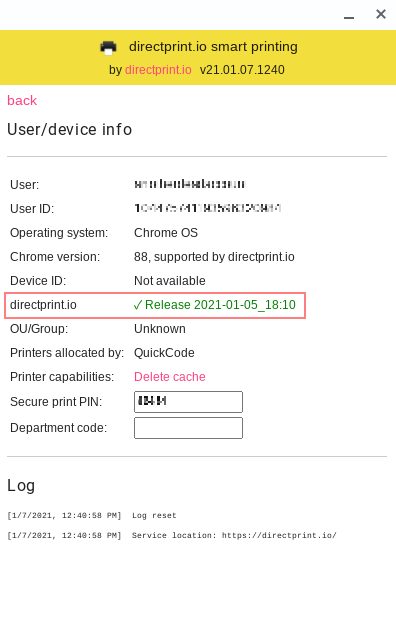 Please note that some early versions of the software will report: 'Connected' only.