Using Google admin to install the directprint.io app
The best way to deploy the directprint.io app to your Chromebook and Chrome users is to use the force install option available through the Google Admin console available to Google Workspace administrators.
Finding and installing the app in the Google Admin console
Go to admin.google.com and log in if required.

From the left hand menu select 'Devices' -> 'Chrome' -> 'Apps & extensions' -> 'Users & Browsers'.

You will be presented with the following screen, use the '+' button and select Chrome webstore.

Search for directprint.io in the search box of the Chrome webstore presented in the modal window and select directprint.io printing for Chromebooks.
Once selected you will be presented with the following screen. To force install ensure you select the force install option from the drop-down.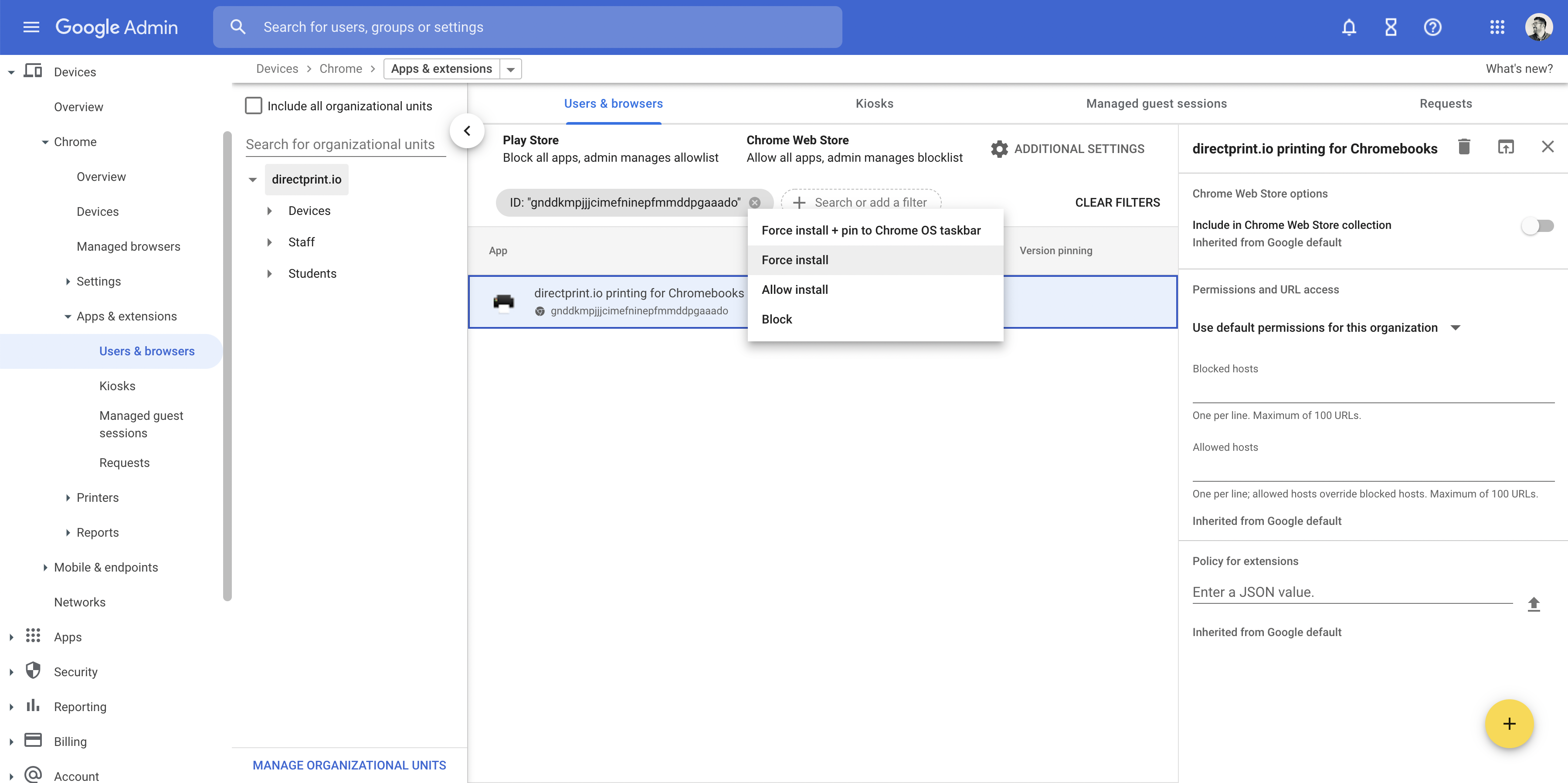 Highlighting of Force-Installed Apps and Extensions option with Apps and Extensions.

The directprint.io client may be configured to run in both User mode (where users log in with a Google ID) or as a Public Session mode where anonymous Internet access is provided. In this configuration, we will configure the client for User (login) mode.


That's it! Now you're done with configuring the force install of the directprint.io app for managed Chrome OS devices check out how to allocate printers to OUs please follow the instructions at
https://directprint.io//admin/knowledge/gSuiteQuickStart