Overview
if you have uploaded a PostScript PPD to enable advanced finishing on a Canon ImageRunner device, but it is not working try using a PCL/PDF PPD with PCL6 or PPD driver enabled in directprint.io.
How to use PDF or PCL6 advanced finising on Canon ImageRunner devices
1) Enable PDF or PCL6 driver in directprint.io
a) Locate and edit the printer form the printer list
b) Select PDF (or PCL6) as Octet Stream) with PJL Header enabled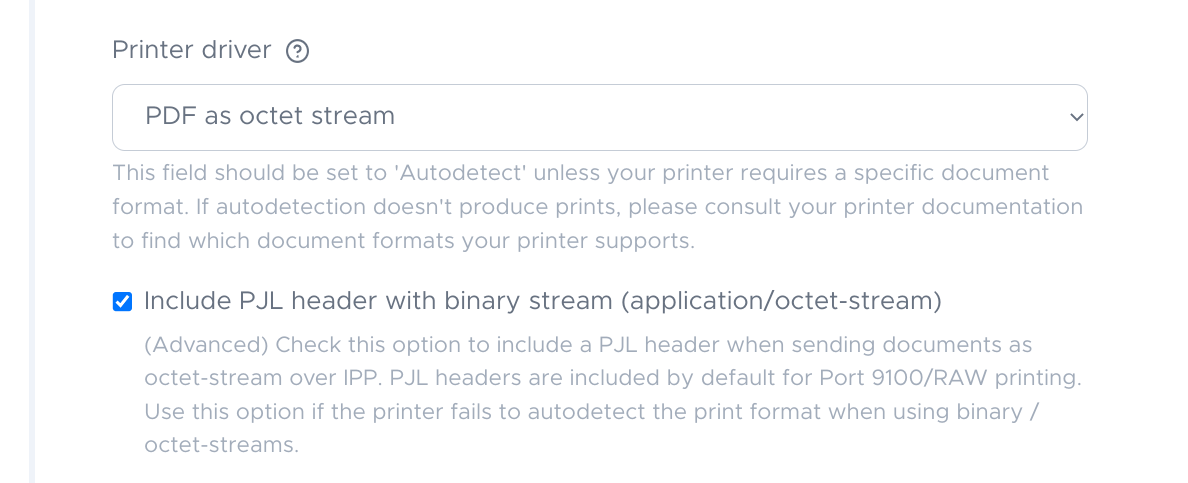 2) Enable the PDF/PCL6 Advanced finishing options.
a) Navigate to 'Advanced settings' for the Canon
b) Select Manufacturer -> Canon, PPD Type/function -> Finishing
c) Under 'Model' type 'PCL', this will filter the list to the PCL & PDF compatible advanced finishing options.
d) Force or delegate these options as required.