Overview
Issue: If your printer's meter is counting mono pages as color, especially in mixed black and white/color documents you may want to enable per-page color switching for PostScript3 and PDF jobs.
Please note that your printer will need to be using the 'Auto', one of the 'PDF' drivers or one of the 'PostScript 3' driver configurations for this fix to work.
This should enable pages to be accounted for correctly - important if you have a managed print services contract.
Example

How to fix
1) Navigate to Printer Network -> Printer List
2) Select the printers to convert to per-page switching
3) Select the Wrench icon at the top of the list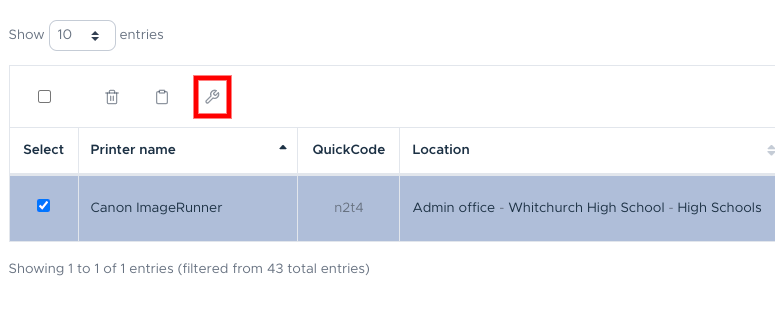 4) Select Fix G1: Enable PDF and PostScript3 Per-page (vs Job) color switching

Your change will take effect within 30 minutes or at next logon.
To force pickup the change an run a test print follow this guide